Update:  this show is SOLD OUT! 

It's been many months since Tower of Song played a concert in our hometown of Victoria, BC, so we're looking forward to a concert this month, being produced by Beacon Ridge Productions.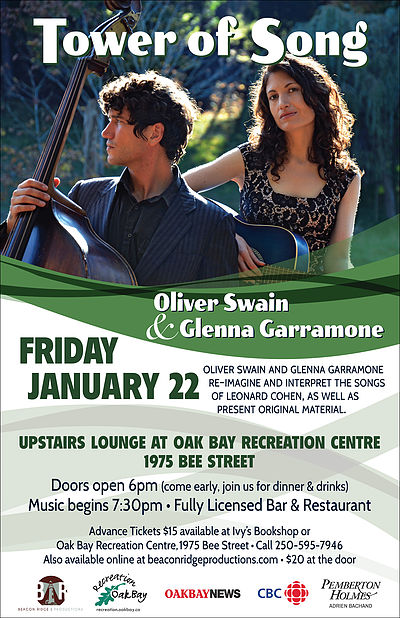 Advance tickets ($15) highly recommended, available online:
https://www.eventbrite.ca/e/tower-of-song-oliver-swain-glenna-garramone-tickets-18490727263
or by calling (250) 595-7946.